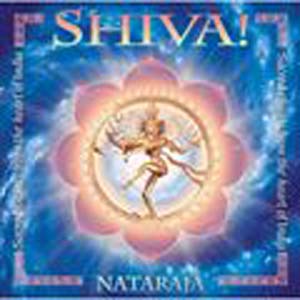 CD SHIVA NATARAJA
€29,00
Shiva! Sacred Chants From The Heart Of India – CD
CD COM 8 BHAJANS DEDICADOS A SHIVA, com um pequeno livro com texto em inglês a explicar os Bhajans a acompanhar o CD.
Esgotado
Descrição
CD SHIVA NATARAJA
The bhajan is a form of sacred music from India. It begins slow, with a lone voice that reaches a place deep within your soul. It builds with a chorus of voices. Then comes the rhythm of the tabla, the Indian drum, to unleash your inner fire and liberate you. Shiva is the Hindu lord of music, dispeller of illusion and liberator of souls. Enter his world through these songs, performed in Sanskrit and Hindi by singers and musicians dedicated to preserving the sacred music of the world.
Let the sacred tones and harmonies of Shiva! liberate you.
SIVA SAMBHU
HARA MAHADEVA
HE SIVA SANKARA
SAMBHU SA NKARA
MANASA BHAJORE
JAYA SRI SANKARA
JAYA GURU OMKARA
NATARAJA
Image on back of album is Mount Kailas (22,027 ft.) in the Himalayas, southwestern Tibet, revered by Hindus as the most sacred mountain in the world and the abode of Shiva. (Photo by Hugh Swift)